EPK | Director Reel | Sketch Reel | Impressions Reel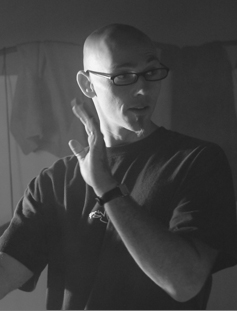 COMEDIAN/DIRECTOR/WRITER Ian Harris started his career as a stand-up comedian, where he enjoyed much success, even landing at #25 on Entertainment Journal's Top 100 Comedians list, before moving into writing and directing full-time. Ian's filmography includes, It Burns When I Laugh. It Burns won Best Feature Film at the Seattle Underground Film Festival and received rave reviews from Backstage West, who dubbed the film, "A cleverly funny comedy about the rigors of the stand-up comedy scene delivered with savvy timing."
Mr. Harris' second feature is Booking Tacoma. Tacoma was shot with practically no script, using many of today's top improv actors, comedians and celebrity cameos, including Steve Schrippa (Sopranos), Bob Odenkirk (Mr. Show) and Bobby Lee (Mad TV). Mr. Harris' short, DUAL, was a finalist in the Fade-In Awards (The magazine's Short Film and Screenwriting competition), won the Audience Choice Award at the 2002 Colfax Film Festival and Best Short Film at the 2003 Zephyr Short Film Festival in Los Angeles. Ian's Paul Decca Story, written by Kevin Kataoka (Mad TV), stars Tom Kenny (Mr. Show) and Ed Marques. The story follows the rise and fall of late 50's early 60's teen pop star Paul Decca, a man who didn't cross the boundaries so much as inadvertently set them. Decca received a 4 star review from Film Threat and played numerous film festivals.
Ian also won the Best Director award at the 48 Hour Film Project for his next venture, Silver Patriot: The Final Chapter. He then wrote and directed his first psycholigical thriller/horror, Pashiitu, "does for baby monitors what Psycho did for showers".
In 2012, 2013 and 2014 Ian put his Comedian hat back on and began touring. 2012 brought us his live show, Ian Harris: Live From The Apocalypse and subsequently, the Critical & Thinking stand up special.  In 2013, The Evolution of Comedy Tour was a success and led the way for his tour in 2014: Critical & Thinking.